For those who are genuinely interested in learning more about the dark web, but are concerned about how safe it is, we hope to dispel some of their doubts.
So you're interested in the dark web, but are wondering if it's safe or whether the government or other authorities are going to be watching you? The majority of individuals who have heard about the dark web but have yet to explore it are concerned about its safety.
What Is the Dark Web and How Does It Work?
The dark web, as the name implies, is a subsection of the deep web. It includes not only legal and illegal websites, but also trading sites where people can buy and sell items and services. The dark web, on the other hand, is commonly associated with the deep web. The dark web, in fact, constitutes only a tiny portion of the deep web.
The dark web, as we have seen in this article, can be quite hazardous for normal internet users. Why is it so dangerous? It's uncharted territory with a large number of illicit sites that may be set up by law enforcement to catch criminals. These websites may appear to be quite benign to the inexperienced eye. However, you can easily end up accessing one that sells illegal substances, fake IDs and passports, stolen goods, and even weapons.
There are phony onion links that are simple to come across, as they are designed to mislead criminals. Naturally, making transactions on one of these sites may result in serious penalties, so be sure it's reputable and well-known by more seasoned TOR users before proceeding.
Dark Web Software: Intentional Criminality or Just Naïve Opportunism?
Malware is a major issue on the dark web. It's generally distributed in the form of a file or link, making it simple to infect your computer. Every link you click on may be dangerous if you're not an experienced user of the dark web. Obviously, don't open and run any .exe file unless you understand how to use a sandbox.
Vawtrack, Skynet, and Nionspy are the most frequent malware types used to steal bitcoin, passwords, financial accounts, and other critical papers stored on your computer. With all of this in mind, it appears that exploring the dark web is somewhat like walking into the wrong part of town at night, by yourself. Unless you're from that part of the city, you had better be extra cautious until you know what you're doing.
What is the best darknet browser? Is there a secure method to explore the notoriously dangerous dark web? Fortunately, yes.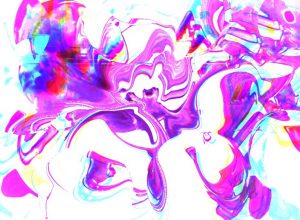 Browsing the Dark Web Safely
If you choose to go down the dark web after all, keep these principles in mind:
Protect your identity
Create a throwaway email account before heading to the dark web. Use a pseudonym from another message and don't supply your real name or personal information.
Don't download files
This is a no-brainer. Don't download anything if you're a first-time dark web url user.
Think before you click
The usual rule of thumb is that if something appears to be too good to be true, it most likely is. Avoid any websites or individuals who appear shady; likewise, trust your instincts and avoid anybody who appears overly welcoming.
Single-use credit cards
If you're thinking about making a dark web purchase, you'll most likely be using bitcoin or a privacy coin like XMR. Sometimes you might find a seller who will take credit cards so use a prepaid single-use card rather than your normal credit card in those circumstances.
Normally, before you make a purchase, you double-check to ensure that the website you're using is safe. You can do so by looking for https or http at the beginning of the URL. If the URL begins with https, it is secure. However, Dark web URLs don't work that way, as you know, therefore there's no protection for payments when using cryptocurrency systems that are nonrefundable.
Concluding Thoughts
It's not really a matter of whether links to the dark web are hazardous; it all depends on how you intend to use use these urls. If you want to learn more, follow the instructions mentioned above and safely browse the dark web.