Curious about the dark web, but unsure whether it is safe or a three-letter agency is going to be stalking you? Most people who have heard of the dark web, but haven't accessed it yet are curious about whether or not it is dangerous. Furthermore, it's not uncommon for people to confuse the dark web with the deep web, when in fact, the dark web is only a small part of the deep web.
For those readers who are genuinely interested in learning more about the dark web, but are worried about how safe it is, this article will shed some light on the matter.
What Is the Dark Web?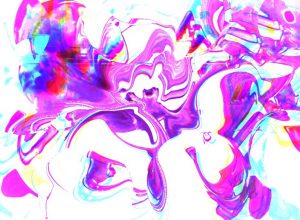 As we mentioned, the dark web is a part of the deep web. It contains legal and illegal websites, as well as trading sites where people can buy goods or hire services.
Ultimately, the dark web can be pretty dangerous for average internet users. Why? Basically, it's unfamiliar territory with a vast amount of illegal websites, some of them honeytraps. To the untrained eye, these websites may seem relatively harmless. However, you can easily end up accessing one that sells drugs, fake IDs and passports, stolen goods, and even weapons.
Furthermore, there are also fake onion links that are easy to stumble upon, that are actually decoys placed there by law enforcement to detect criminal activity. Needless to say, you can get in serious trouble by making transactions on one of these sites, so before acting upon your curiosity, check that it's trusted and known by more seasoned TOR users.
Malicious Intent
Malware is a serious problem on the dark web. It's usually found in the form of a file or link, making it easy to infect your computer. If you're not an experienced dark web user, every link you click on poses a threat. Obviously, don't download and run any .exe file unless you know how to use a sandbox.
The most common forms of malware are Vawtrack, Skynet, and Nionspy, used for stealing bitcoin, passwords, financial accounts, and other important documentation stored on your computer.
With all this in mind, it seems like poking around the dark web is similar to walking through a dark alleyway in the middle of the night. Unless you're from that part of town, you're better off being extra careful until you know what you're doing. But, is there a way to browse the infamous dark web safely? Luckily, there is.
How to Browse the Dark Web Safely
If you decide to access the dark web after all, make sure you follow these rules:
Think before you click
The general rule of thumb is if it seems too good to be true, it probably is. Trust your instincts and avoid any websites that seem sketchy, as well as people who seem way too friendly.
Hide your identity
Before accessing the dark web, create a throwaway email address. Do not use a username from other emails you've used, and don't provide your real name and personal data.
Single-use credit cards
If you're planning on purchasing something on the dark web, normally you'll be using cryptocurrency like bitcoin or, better yet, a privacy coin like monero…in some instances you might find someone who will accept credit cards…so you should use a prepaid single-use card rather than your regular credit card.
Normally, before purchasing anything, you make sure the website you're on is secure. You can do that by checking whether it starts with https:// or http://. The website is secure if it starts with https://. However, backlinks to the dark web don't work that way, as you know, so there's no security for payments, especially when using cryptocurrencies, which are nonrefundable.
Don't download files
This one is a no-brainer. If you're a first-time dark web user, don't download anything.
Final Thoughts
When it comes to the dark web, it's not really a question of whether or not it is dangerous. It all depends on how you plan to use it. If you're curious, follow the aforementioned steps, and you'll be able to browse safely.